The New Digital Workforce
Extended Reality (XR) brings the complex into focus by allowing you to visualize answers. XR solutions can reduce costs, increase revenue and productivity, and improve customer experience.
This is digital manufacturing.
Explore XR In Your Industry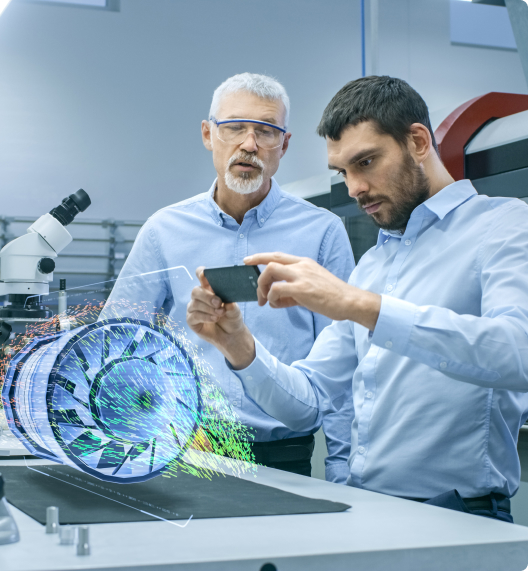 Turn Operational Gaps Into A Competitive Advantage
Globally, the industrial workforce faces a shrinking labor pool, aging employees, suffering customer experiences, increasing regulations and compliance requirements, and new sustainability mandates. VIRNECT technologies address these problems by delivering insights right where and when necessary.
XR transforms industrial wide operational gaps into your competitive advantage: keeping you in front of the competition.

Gaining a competitive advantage starts by augmenting your operations with Industry 4.0 solutions. If you are looking to build impact, speed, and scale across your organization, XR is the glue that ties it all together: enabling digital continuity and transforming gaps into a competitive advantage.

XR is inevitable for digital manufacturing and Industry 4.0. You have the choice to lead the way in innovation now or try to catch up in 10 years.
Make a difference today and learn what XR can do for you.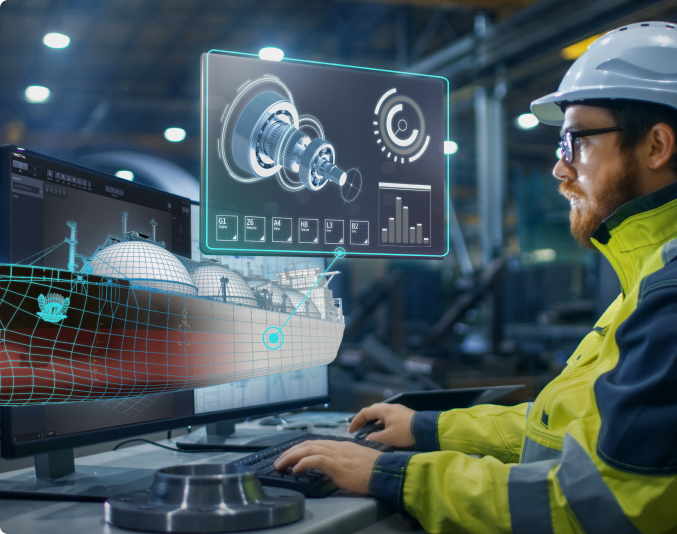 Embrace The Power Of Digital Manufacturing
Our world would not be where it is without the digital revolution. Now it's time for industrial organizations to embrace the power of digital manufacturing and all it has to offer. With these technologies, you can set yourself apart from competitors with powerful core differentiators.

By adapting to this technology, you have the opportunity to create new business value by improving your customer's journey, optimizing employee performance, and developing new content and services
Our Current Collaborative Partners



How VIRNECT Is Changing The Game
80%
Our clients have reduced travel costs for equipment trouble-shooting by 80%+.
75%
Improved technician training and skill acquisition by 75%+.
42%
Reduced total process downtime by 42%+.
Why Partner With VIRNECT?
VIRNECT is an Extended Reality company with one goal: be your collaborative partner in embracing XR and changing the trajectory of your organization.
We work with companies in a variety of industries, bringing in collaborative and custom XR technology that supports almost every facet of operations: from sales to HR and everywhere in between.