Using the power of AR, Remote seamlessly connects your team across the globe.
Remote takes communication to the next level. Join multiple people on a call, where you can all see what someone is looking at. But it's more than that: XR allows you to take actions, like literally pointing it at what you're talking about. You can connect to drones, robots, and autonomous vehicles to get different viewpoints or see areas inaccessible to humans. You can share 3D models in the middle of the call, along with traditional 2D graphs, charts, and images. Remote even allows for real time translation for maximum international communication and problem solving.
XR is the future of the industrial sector because of the impact it has on communication. This is as close as you can get to walking through the facility with a team of experts without putting everyone on a plane for everything from customer troubleshooting to complex on-site field reports.
Use Remote to open up new levels of communication, collaboration, and problem solving and access to international experts, while lowering your carbon footprint and travel costs.
What Remote Can Do For Your Business:
Improves Employee Retention
Improves Learn & Development Opportunities
Remote In Action
Remote allows you to see and interact with the people on the ground. With this technology, you can improve collaboration, improve first time fix rates, and decrease your personnel and travel costs. No matter how complex the equipment or problem is, specialist technicians can tune in from anywhere.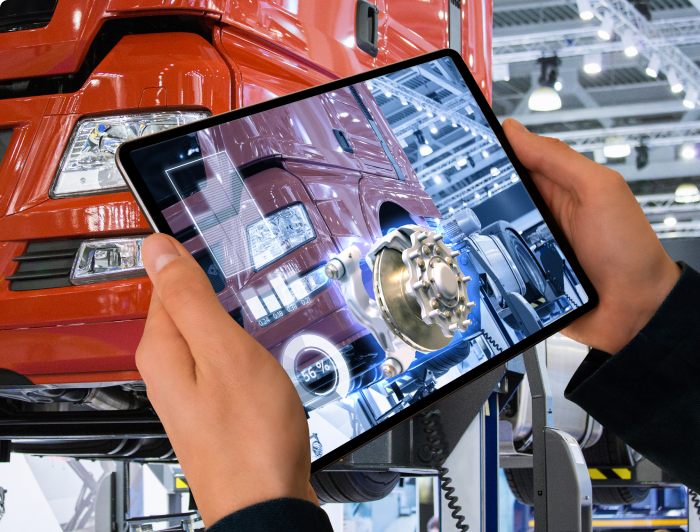 Use Remote and Smart Glasses to see XR overlays, eliminating the need for cumbersome paper manuals.
Feel Confident In Your Security
We've taken every step possible to ensure Remote is secure, so you can feel confident your conversations stay private.
Eliminate language barriers and support smooth communication through real time interpretation and translation of multiple languages.
Even if you don't have the best connection, our intuitive technology is able to still provide high resolution video.
Maximize Collaboration With Multiple People
Employees are looking for companies who are innovative and care about their well-being. With our XR technology, we have seen a reduction in workspace accidents and, in turn, an improvement in employee retention. With improved learning and development opportunities, companies are able to recruit and maintain a younger workforce.
Improve Safety
For Field Workers
VIRNECT's XR platforms are designed to be highly accessible: viewable on any number of tablets, phones, and computers. Our platforms are also compatible with equipment you already own, such as drones and robots.
Lower Demands
On Your System
We know speed is of the utmost importance when it comes to fixing down equipment. With the ability to remotely inspect on-site tools and equipment, your team of experts can fix problems as they arise without putting a specialized technician on location.
Remote has countless customization options, allowing you to maximize your investment.
Share Your Screen And Files Seamlessly
While talking, you can simply share and broadcast your screen or files - no matter their file type.
Easily Record Your Screen