VIRNECT Partners with IHCantabria to Enhance Global Environmental Research with Digital Twin and AR
VIRNECT is pleased to announce its collaboration with IHCantabria, the Institute of Environmental Hydraulics at Cantabria University in Spain, through a memorandum of understanding (MOU) signed on July 4. The partnership aims to construct a digital twin of IHCantabria's laboratory infrastructure, utilizing augmented reality (AR) manuals and a cloud-based digital platform to enhance scalability.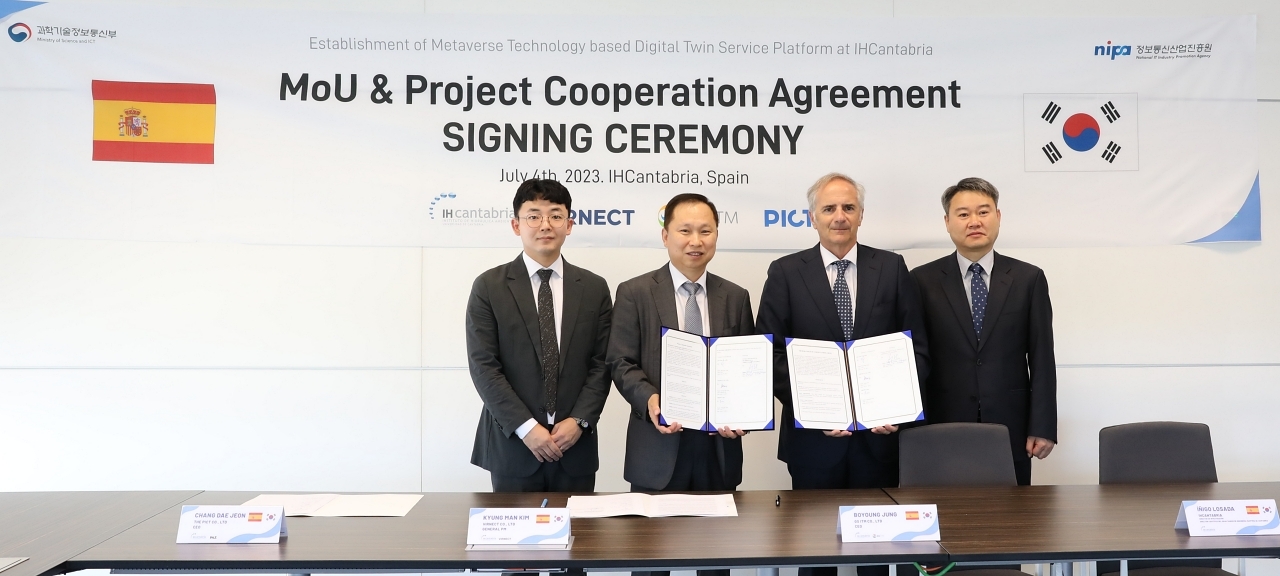 Established in 2007, IHCantabria is a joint research institution between Cantabria University and the regional government of Cantabria. It focuses on fundamental and applied research, technology transfer, and education, with a vision to integrate the management of socio-ecological water resource systems contributing to the United Nations' Sustainable Development Goals (SDGs).
Dr. Kyung Man Kim, Project Manager at VIRNECT, expressed excitement about applying VIRNECT's technological expertise to the global market, saying, "We are thrilled to leverage VIRNECT's leading XR solutions to enhance the digital twin platform of the Spanish research institute. This collaboration is a stepping stone for expanding our presence in international markets, showcasing our position as Korea's premier XR solution provider."
The Ministry of Science and ICT and the National IT Industry Promotion Agency (NIPA) sponsored the project. VIRNECT, GS ITM, and The Pict will execute this project.
VIRNECT, scheduled to be listed on the KOSDAQ on July 26, is accelerating its global presence. The company has partners worldwide, including China, Peru, and the UAE, and has offices in the US and Austria, having completed over 200 projects with enterprises including LG Chemical, Samsung Electronics, KEPCO, and KAC, and for several branches of the Korean Central Government.