Join VIRNECT at WIMTS 2023 - Transforming Manufacturing Through Innovation!
We are thrilled to invite you to join us at the Wisconsin Manufacturing & Technology Show (WIMTS) 2023, the Midwest's premier manufacturing event. At VIRNECT, we are committed to revolutionizing the manufacturing landscape with our cutting-edge solutions, and WIMTS is the perfect platform for us to showcase our innovations.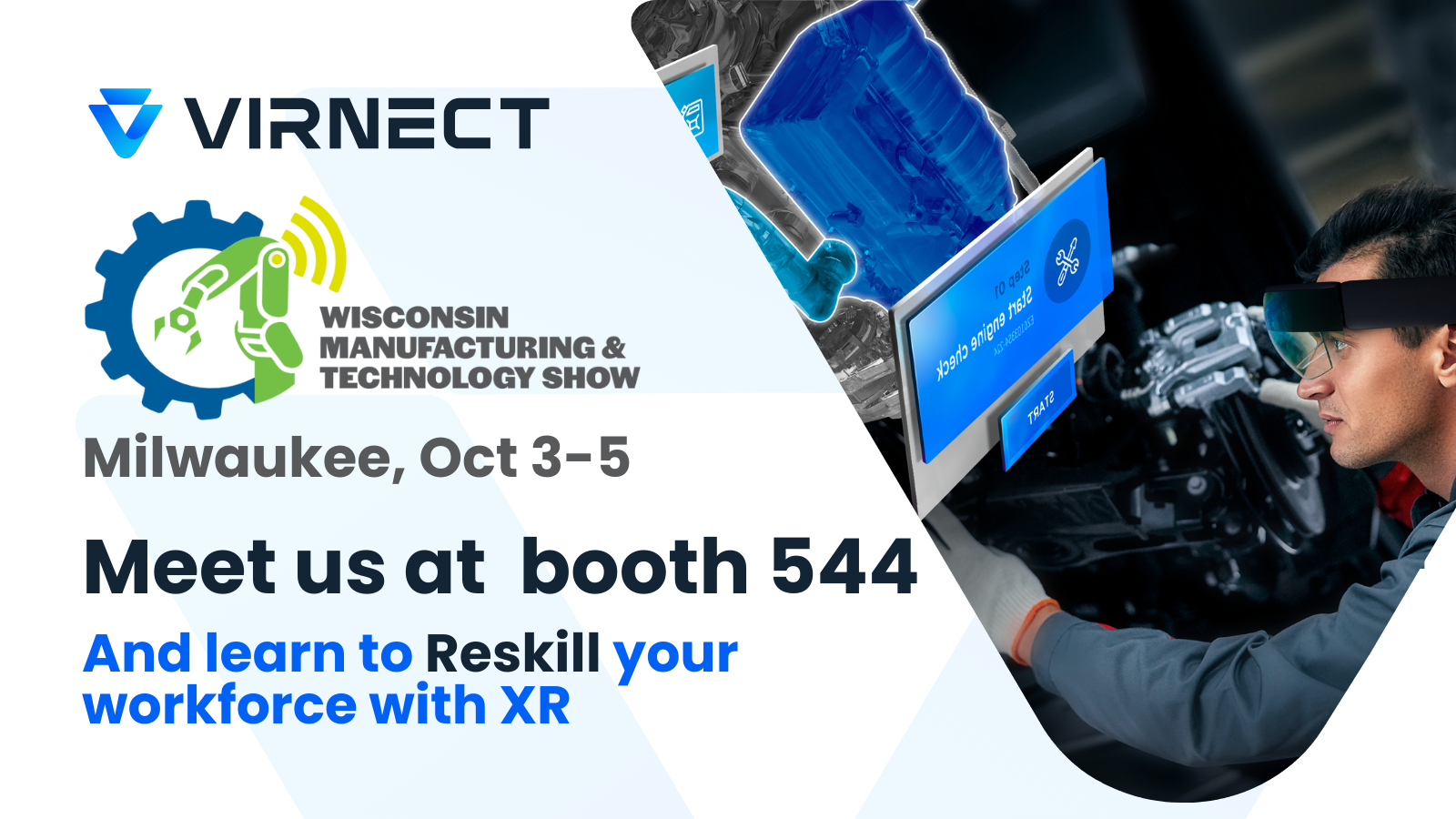 Event Details:
📅 Date: October 3-5
📍 Location: Wisconsin State Fair Park - West Allis, WI
🌐 Learn more: https://www.wimts.com/
Why Attend WIMTS 2023?
Explore the latest advancements in manufacturing, from robotics to additive manufacturing.
Discover how Extended Reality (XR) is reshaping industrial processes.
Learn strategies to enhance productivity and maintain competitiveness in today's dynamic market.
Visit VIRNECT at Booth #544: Transforming Manufacturing with AR and Digital Twins. Our booth (#544) is your gateway to a new manufacturing era. Explore our Augmented Reality (AR) and Digital Twin solutions, designed to empower your company in multiple ways:
✅ Boost productivity
✅ Reduce labor input
✅ Create and manage 3D knowledge databases
Ready to Join Us?
📢 Register for WIMTS 2023: [Insert Registration Link]
📅 Book a Meeting with Our Team: [Insert Meeting Booking Link]
Don't miss this opportunity to transform your manufacturing processes and drive innovation. Let's shape the future of manufacturing together!